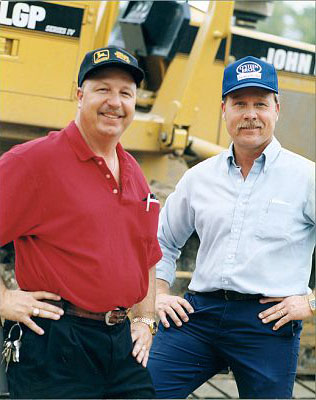 Founded in 1972
Founded in 1972 by brothers Brad and Dexter, O'Steen Brothers is one of the leading residential and commercial site work contractors in Gainesville, Florida and the surrounding area. Our ability to keep loyal clients for over 40 years reflects our pride, workmanship, and commitment.
Our Mission
Our Mission is to provide the highest quality site development and underground utility services for our clients. We use a coordinated team approach while embracing principles of hard work, integrity, diligence, commitment to excellence and stewardship of the environment.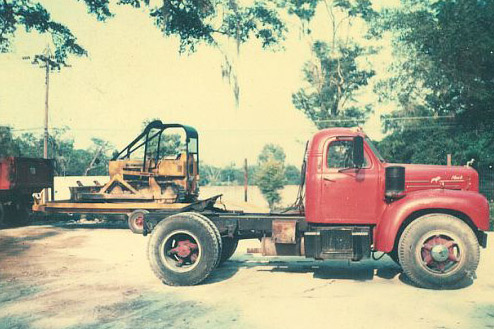 The firm started with just two employees, a backhoe, and a dump truck. Since that time we've grown to over 115 employees and nearly as many pieces of equipment. With deep roots in the community, O'Steen Brothers is still a family-owned business driven by client satisfaction and employee dedication.
Whether we're working on roads, apartment communities, hospitals, residential driveways or any other of our vast array of projects, we provide complete, start-to-finish work. We are skilled in land and site clearing, demolition, underground utilities, curbing, sidewalks, and paving. Visit our services page to see a list of all the construction site work services we provide. Thanks to our own 572-acre pit and landfill in Archer, Florida, we always have necessary materials readily on hand, allowing us to complete jobs on time and properly dispose of all debris.
Quality control is the key to the O'Steen Brother's success story. Our superintendents and managers have been with us for many years and respect the high standards, goals, and mission of the company. Their leadership and longevity are mirrored in our experienced, motivated crews.
Our corporate headquarters is located in Gainesville, in or near where most of our work is done, so communication is quick and efficient. We closely monitor personnel, equipment, and job progress, and are able to respond promptly to the needs and concerns of our clients.
Put O'Steen Brothers to work for you and rest assured your job will be done on time and to your exact specifications. Contact us today for an estimate on your next project or for more information on how we can help you.
Thank you for taking the time to learn more about us and we look forward to earning your business.