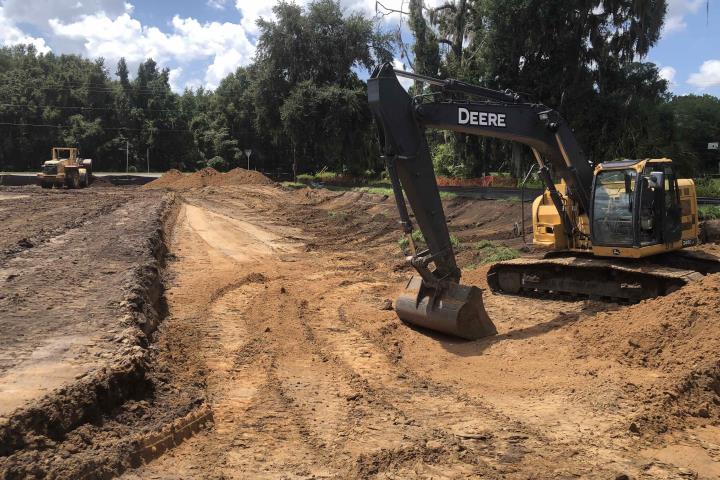 Construction Site Excavation Contractor Services
Excavation is the process of moving earth and removing dirt and rock from the construction site. Builders use construction excavation contractors to create building foundations, reservoirs, retention ponds, roads and more. O'Steen Brothers has been doing construction site excavation for over 47 years. We are an experienced, quality excavation contractor that has worked with the major construction companies building projects in Alachua County. We use various construction excavation techniques such as trenching, digging, and dredging to complete the construction site work.
Construction site excavation starts after the land has been cleared and grubbed on the construction site. First it is important to get land grading done to assure correct drainage. Costly damages can arise on a project if the water is not controlled properly. Our team of experienced equipment operators will use heavy equipment to grade the land on your jobsite to assure proper drainage away from the structure. We have a wide range of equipment including small and large excavators, bulldozers, dump trucks, backhoes and skid steers to handle any size job. Our construction site excavation services include land grading, digging utility trenches, installing culverts and constructing roads, sidewalks and curbs. These services are provided for both residential and commercial construction projects.