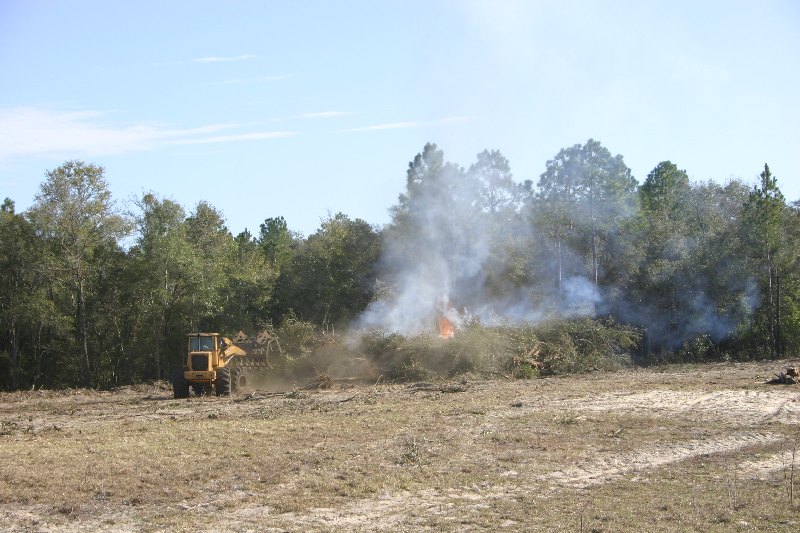 Residential and commercial Clearing and Grubbing Services
Land clearing and grubbing is a crucial phase of the construction project that is necessary to prepare the jobsite for sewer pipelines and underground utilities. Clearing and grubbing is the process of removing all vegetation from the property to prepare the construction jobsite for a new building or structure. This involves using large construction equipment such as excavators and dozers to remove trees, shrubs, stumps and rocks and hauling the debris off for recycling. Grubbing specifically refers to removing the stumps and roots from the top soil to make way for building sand to be brought in to level and stabilize the ground.
When we start the project, our team mobilizes our construction equipment. We make sure we have the correct equipment to start bulldozing, excavating and hauling off all logs, brush, and debris including grinding stumps and removing roots. The type of equipment depends on the size of trees and amount of vegetation and rocks on the jobsite. Larger trees are harder to remove and can require different techniques or equipment based on the specifics of the project location. Once the land has been cleared and grubbed all of the debris will need to be removed and recycled. We haul all of the landscape debris and unsuitable soil to our Archer Sand Pit. Additionally, we must consider the depth below the surface that must be cleared and grubbed in order to make sure the dirt can be stabilized for the foundation. We will bring in archer fill dirt (builder sand) and grade it to the specified levels of grading needed for the foundation to be laid. Other factors to consider are environmental considerations, state and local regulations, ecological factors, soil stabilization, dewatering, and any other demands of the construction project.