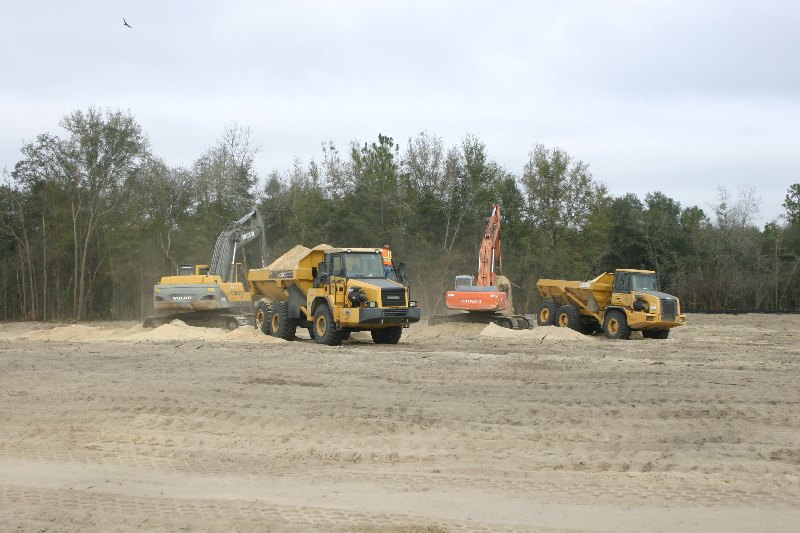 Commercial Land Clearing Services
Do you own property that needs to be cleared? O'Steen Brothers is the contractor of choice for land clearing in Alachua County. We bring in our heavy equipment to clear your land by removing trees, brushes, stumps, roots, rocks, concrete and debris. And we always properly dispose of all removed material. Our Project Manager will meet with you to define the specifics of your project and outline the details to reach your goals. Then we will provide an estimate to get the job done correctly and on-time. Our team of experienced Equipment Operators are experienced at clearing land for large and small projects for both commercial and residential construction. Whether you are building a new home or new office building, we can get the land cleared and all debris removed so you are ready for your foundation to be constructed.
When clearing your land, it is important to understand what needs to be removed from the property and the best way to clear the land without making things worse or creating additional work. We identify the needs for the project and mobilize the proper equipment to complete the job correctly. We have a variety of equipment including excavators, dozers, loaders, skid steers, track hoes, graders, and dump trucks. The debris will need to be hauled off and disposed at a landfill. We own an Archer Sand Pit site that we use to recycle land clearing debris and unsuitables from projects.
Call O'Steen Brothers to get an estimate for your next land clearing construction project.