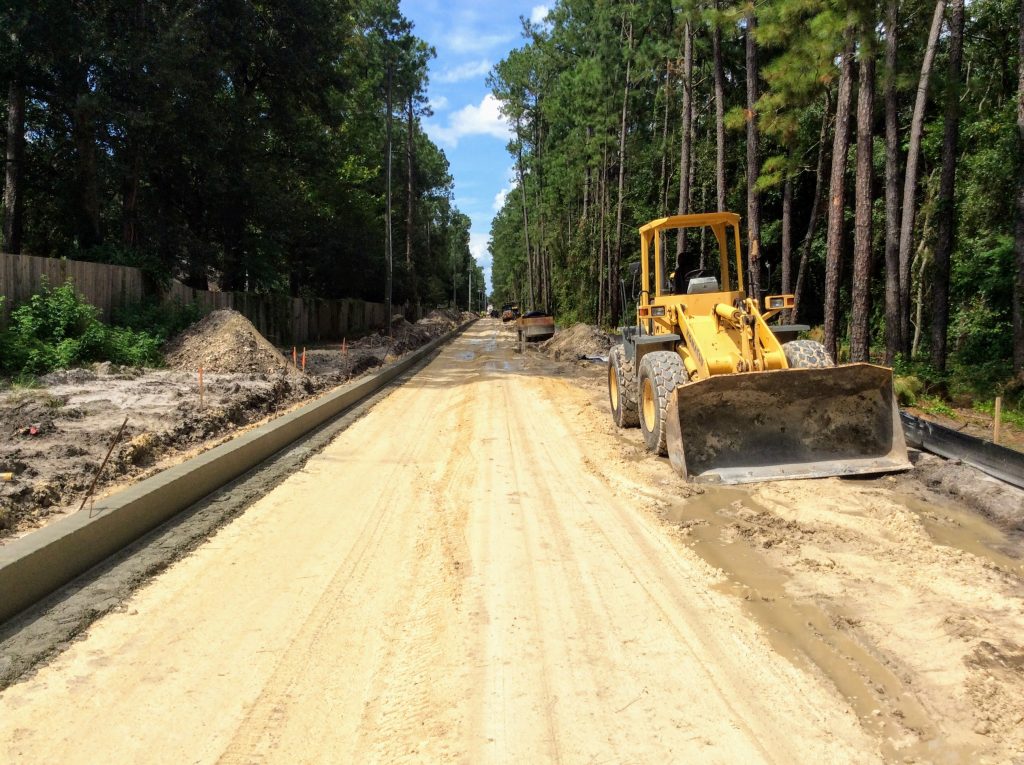 Construction Site Grading Services
Construction site land grading is a technique used to adjust the slope of an area used for building construction ensuring a level base or specified slope for the construction site and foundation and to direct the flow of water runoff. First, we will evaluate your job site to determine the requirements for grading. Once we have defined the details, we make a plan and bring in our bulldozers and excavators to get the job done. We use our heavy construction equipment to move the dirt to others areas of the jobsite based on the grading plans provided. Dirt from higher areas is moved to lower areas to create a nice level surface for the building foundation or roadway. The grading plan will show the slope of the jobsite and provide the supervisor with information needed to manage the grading process. The grading plan will also identify the existing topography such as tree, property lines, and existing elevations. In addition to providing a plan for the proposed new landscape and elevations. Many times, the grading plan will call for additional dirt to be brought into the jobsite to properly grade the land to the correct elevations. Also, unsuitable dirt may need to be removed from the jobsite and replaced with builders' sand which is more easily compacted and stable for a jobsite.
When you need a grading contractor with heavy construction equipment, call O'Steen Brothers. We have the experience and manpower to get the job done.