The O'Steen Brothers Team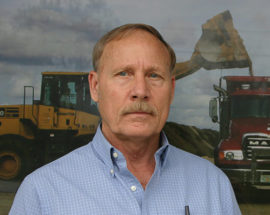 Brad O'Steen
President & CFO
Company co-founder, Brad O'Steen has been with O'Steen Brothers, Inc. since its inception over 50 years ago.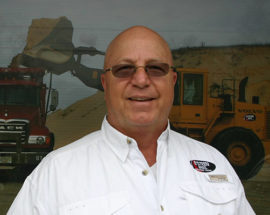 Dexter O'Steen
Vice President
Company co-founder, Dexter O'Steen has over 50 years of experience in all phases of site work, including clearing and grubbing, dirt work, underground utilities, concrete work, and asphalt paving. Dexter also has many civic responsibilities including serving as President of the Santa Fe College Foundation; on the Board of Directors for Gator Boosters Board of Directors and as a supporter of Momentum 2015 in conjunction with the Gainesville Chamber and the Council for Economic Outreach.
David is a Certified Public Accountant with over twenty years of public and private accounting experience. He oversees the general accounting and job cost functions of the company. He also oversees compliance with the Davis-Bacon Act on Federal and state jobs which require certified payroll reporting, and renews the pre-qualification with the Florida Department of Transportation.
Tim Queen
Residential Operations Manager
Tim grew up in a family of builders and has worked in construction most of his life including owning his own framing business for twenty years and managing several construction crews. For the past 25 years, Tim has been working entirely in site work with area builders to do clearing, building pads and general site work.
Charlie Cheston
Superintendent
Charlie is the superintendent of all underground utilities operations. He has more than 40 years experience in this field. These operations include water, sanitary sewer, and storm drainage. He is also experienced in complete site development. He is certified with the Department of Environmental Protection for storm water, erosion, and sedimentation control.
Tim Bay
Fleet Maintenance Manager
Tim has been with us for 30 years. He manages the repair and maintenance of our fleet of more than 150 units. Tim's team consists of 3 mechanics and 1 service technician.